With the increase in trends with men and moisturizers we thought that it would be somewhat beneficial if we gave you an idea of some of the brands out there and what they are good for. So with that said, this is part one of a four part series on men's facial moisturizers.
Over the last couple of weeks we have been testing and analyzing several brands of moisturizers just for you.
This week we are going to share our input on three of them. 1. Hugo Boss Skin, 2. Anthony Logistics for men, and 3. Clarins Men Moisturizing Balm.
The first is the Hugo Boss Skin Moisturizer. This is a fantastic Product for a couple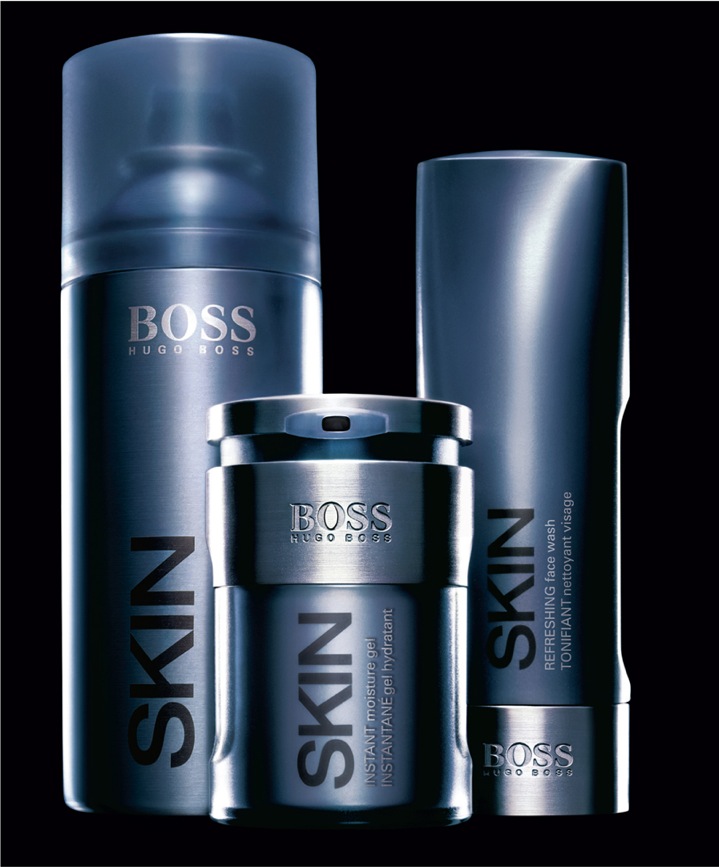 of reasons. We found that with Hugo Boss Skin the texture of the moisturizer and the consistency was unique to the rest of the products that we tested. The product goes on smooth and leaves a silky feeling to the skin. It is non greasy and is very matte, so it looks like you are not wearing anything at all. What is remarkable is that even when being active it does not run or become heavy on the skin. For 45$, this product is a must buy for a basic moisturizer and can be found at The Bay, Sephora, or Shoppers.
Second is Anthony Logistics For Men. This product is for all of those readers who are very environmentally conscious. This line of product is all about natural ingredients in the products, and it's all purpose moisturizing crème is no different. This product is quite light, and can be used for a day or night moisturizer. The moisturizer goes on smooth and has a refreshing feel on the skin as well. This is mainly due to the citrus that is in the crème. This moisturizer does have a soft smell that is quite refreshing as well. This product runs for about 26$ and will last you at least a month.
The third product for this series is Clarins Men Moisture Balm. This balm is to be used spar
ingly because it does a couple things, not only does it keep your skin moisturized all day, but it also goes on extremely smooth, so a little product goes along way. It claims that it firms the skin and in no way pollutes which for anyone is a plus when considering moisturizers. I found that Clarins Men Moisturizing Balm does leave a shine on the skin and would be perfect for going out at night. Even though this product leaves a shine on the skin, it is not to be confused with being oily, because it's not. This product is extremely smooth on the skin and can be used as an everyday facial balm. This product runs at about 38$ which is a great price for a moisturizer that moisturizes and firms.
I myself have used a couple of these products for months now and absolutely love them. The trick is to find the right product that suits your skin type and your active life style. The best thing to do is to ask for testers to find a product that works without investing a lot of money before you know whether you like it or not.
- Just sayin